California family law attorneys have to navigate divorce, child custody and support, marital settlement agreements, visitation, and countless other family law issues for the nearly 12 million households in this state, as part of the largest and most complex court system in the country. You can rely on CEB's comprehensive California-focused coverage of family law, so you can provide the compassionate, attentive, and personalized legal counsel that each client, and their family, deserves.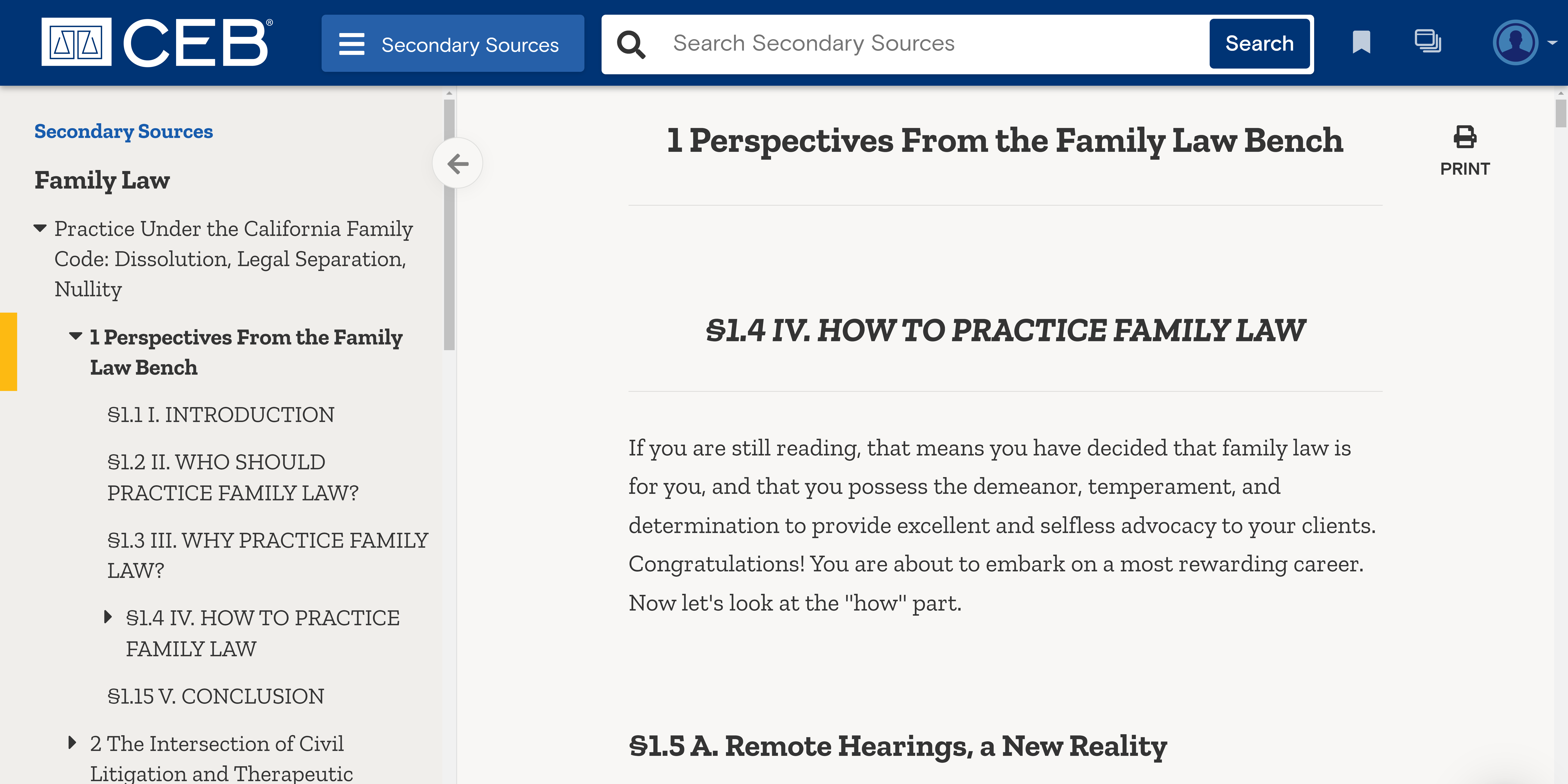 Secondary Sources
Have the entire CEB Family Law Secondary Source library at your fingertips to find the right law and guidance faster. Seven California-specific family law practice guides, including "the green book" – Practice Under the California Family Code: Dissolution, Legal Separation, Nullity.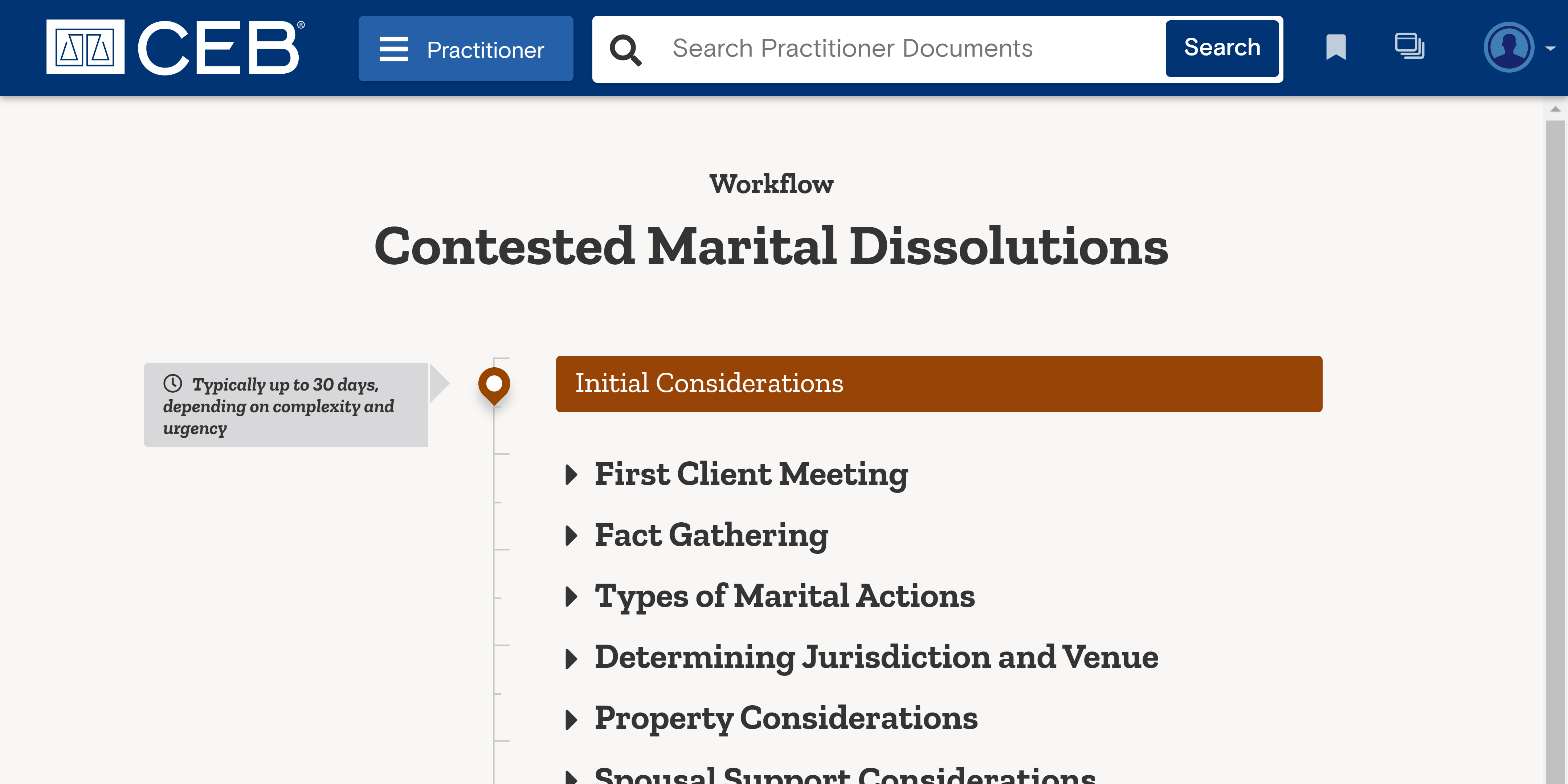 Workflows
Quickly identify key issues that may give rise to contested litigation and resolve them quickly with proven strategies. We currently have Contested Marital Dissolution and Default or Uncontested Marital Actions, so the resources are laid out in the greater context of the matter.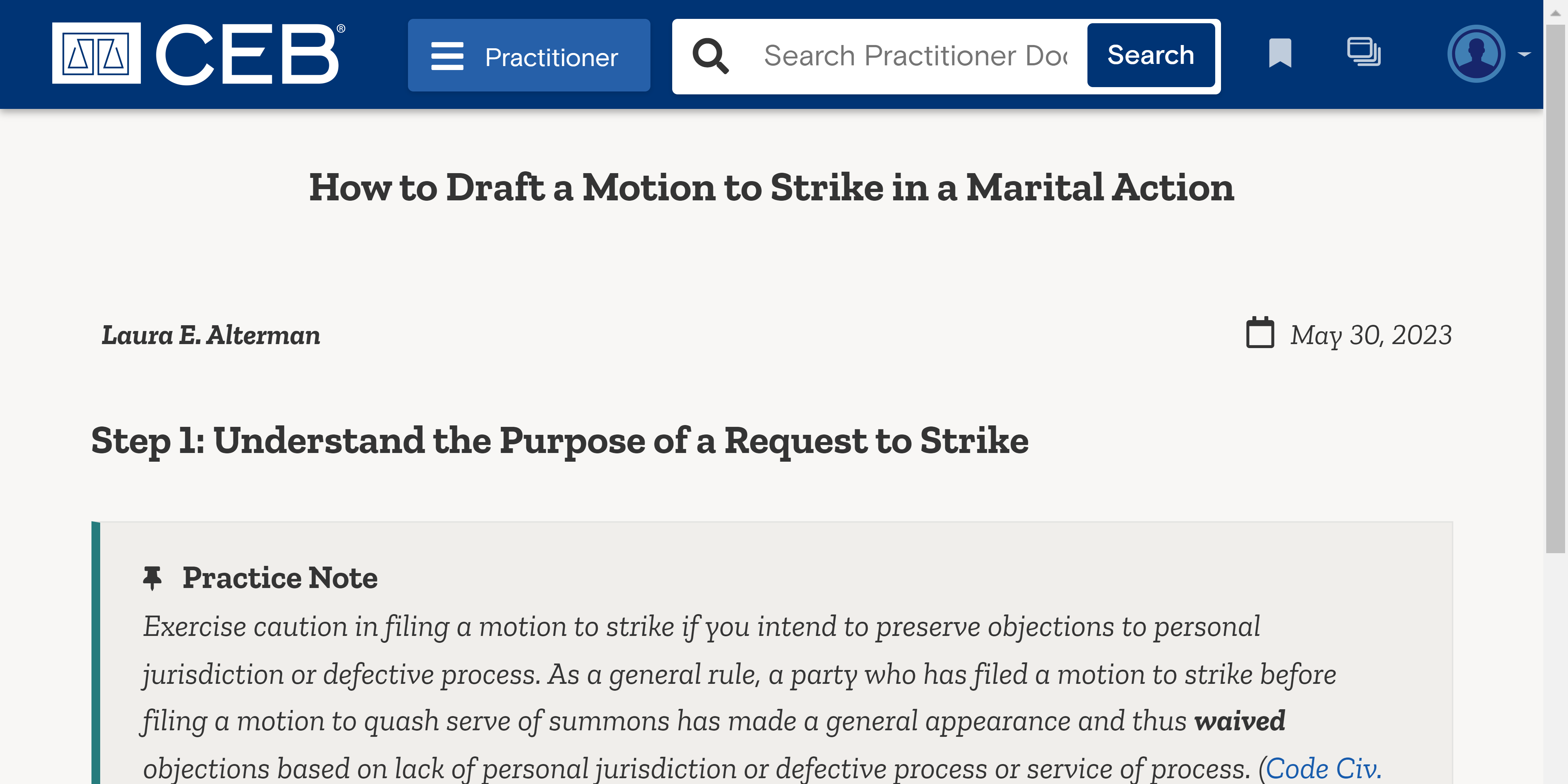 Practical Resources
Confidently hand off work to your paralegals and new associates with a form-driven framework for dissolution proceedings. Between step-by-step How-to Guides, Strategy notes, Sample Documents, and Charts & Checklists, your staff can take care of billable tasks while you focus on higher-value work.

Your Passport offers you unlimited CLE with 24/7 access to CEB's complete library of on-demand CLE videos, with over 600 programs and 900+ to choose from. New content is added every week, so you can be sure there's always robust coverage of the topics and issues that are relevant to you and your practice.

Running out of time to shop for specific CLE programs before your compliance deadline? The Litigation Compliance Package provides 25 hours of MCLE credit and offers you a curated, vetted bundle of high-quality, timely on-demand programs that fulfill all your required compliance hours.

Create & file JC Forms
Essential Forms has been the most widely-used California Judicial Council Forms software for the past 30 years, and has been used by California attorneys to file more than 50 billion judicial filings. Essential Performs provides a reliable solution for lawyers to easily and efficiently create, print, store, and eFile California Judicial Council Forms and county forms.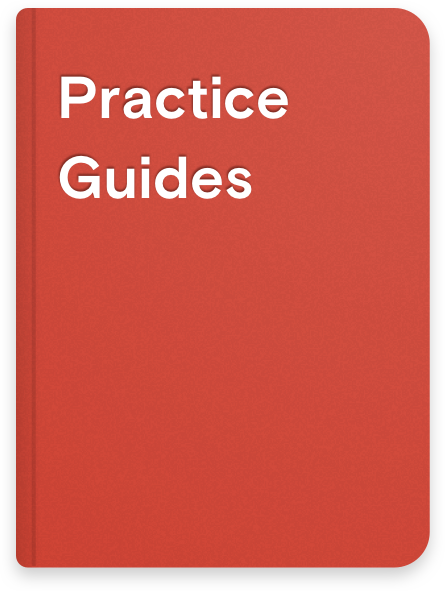 ---
Practice Guides
Our practice guides are renowned for their authoritative content. The expert guidance from CEB's contributors— experienced California lawyers and judges—gives you a quick and dependable starting point for your legal research. CEB practice guides are distinguished by clear and thoughtful organization and include background, guidance, checklists, select legal forms, and more. For some titles, you can also add a Forms CD to your order.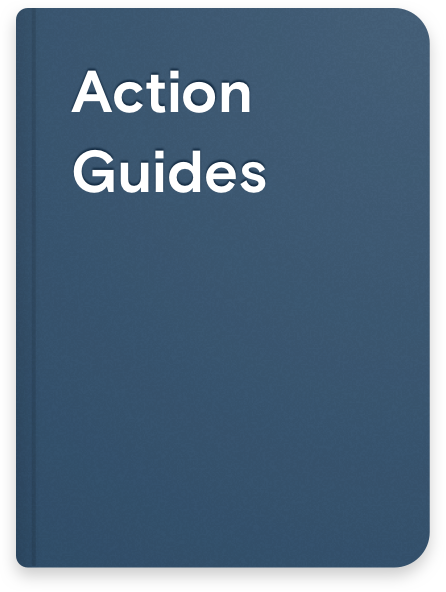 ---
Action Guides
Designed as a quick print reference, Action Guides break down complex legal tasks into manageable steps, focusing on procedures and plans that help you complete time-sensitive matters on schedule and without problems. Within each guide, you'll find comparisons of available options, details to consider, deadlines to meet, copies of legal forms to use, and case and treatise references.